From the garage to the trail: Diamondback Bed Covers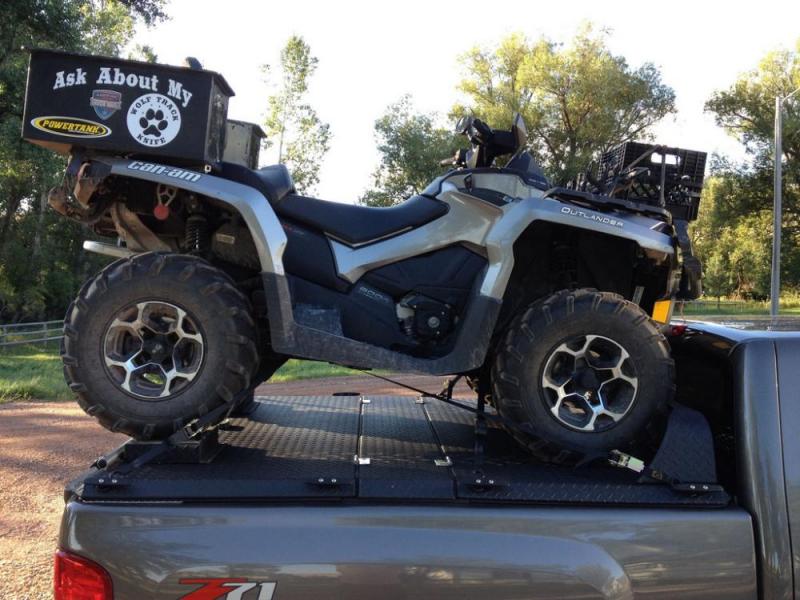 If you own an ATV or UTV, you probably have a trailer as well. A trailer can be a hassle though. You now have more more tires, axles and parts to worry about breaking. Not only that, having an extra 12-30 feet behind your truck limits your parking options and can add to toll prices. But, without a way to haul your ride, you're limited to riding on your own property. That's where Diamondback comes into play.
Not only do they offer protection and practical use, they give your truck an even tougher look.
Diamondback has been around since the early 2000's and have certainly shown their worth. Made from high strength alloy aluminum, their tough and rugged bed covers are designed to get your ATV/UTV and gear to the trail and ready to ride. These bed covers offer your gear protection from the elements as well as theft. This allows you to worry about the switchbacks on the trail instead of your gear back at the truck. 
Rain, sleet, snow or theft. These bed covers are going to protect your gear.
When it comes to hauling your ATV or UTV, they have you "covered." With options to carry one to two ATVs or even a UTV, they have a cover for everyone. Made with all American parts in smalltown USA, you can rest assured that these covers are built to last a lifetime. Designed with structural studs to disperse  weight evenly across the truck's bed rails, you don't have to worry about bending or buckling the cover. Covered in a durable Line-X coating, these covers are also scratch and scuff resistant. Not to mention, it also gives the cover a tough look.
This picture displays just how tough these bed covers are. That's a lot of weight!
So don't let a trailer, or lack of, stop you from Doing Fun Right. To view these covers, accessories and more, visit https://diamondbackcovers.com/.