Disney, Oklahoma: The happiest place on earth... for off-roaders!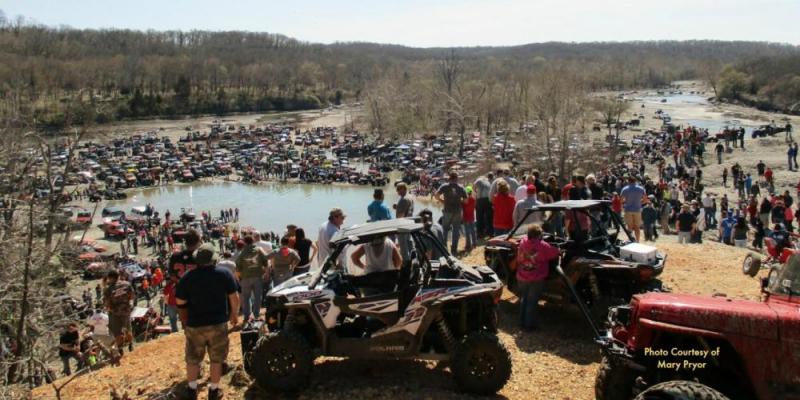 If you own a UTV and want to give crawling a try, Disney,OK is the place for you! Disney is a small Oklahoma town located at the dam on Grand Lak O' the Cherokees. People typically come for the large boulders and rock faces that are a challenge to climb in even the biggest and baddest rock crawler. Although this area is usually full of Jeeps, crawlers, and rock hoppers, it still offers plenty of opportunities for UTVs.
If you're not into crawling, you can head to Hogan's Off Road Park. Hogan's is located just south of Disney and offers more conventional forest trail riding. There are 25 miles of trails to be explored at Hogan's. The riding is free but there is a small fee for parking. Hogan's Off Road Park also has camping accommodations. On top of all that, Hogan's was voted the #1 Off Road Trail in Oklahoma by Part Catalog! One of the best things about Disney and places like Hogan's Off Road Park is that they're structured around riding and off-roading! If you pull into town with big rockhopper or a RZR on your trailer, you'll fit in just fine. So head over to Disney and see for yourself what all the talk is about!
More information on dates and events can be found at http://grandlakeliving.com/off-roading/2018-disney-rock-crawling-schedule-events/